What's New in Local History?
The Local History Room frequently adds new materials to the collection. Selected new books, photographs, and archival collections will be highlighted here. Check back often to see what's new in the Local History Room. 
July 11, 2018
High School year books are back
The Local History Room staff are working on a project to improve access to the memories of Barberton and Norton High School students.  The year books from 1950-1989 were recently sent out for digitization, but have now returned.  They are once again available to enjoy any time the Library is open.  They will soon be accessible online.  
July 1, 2018
New Databases for Geneaology
​
African American Heritage
a groundbreaking new digital resource exclusively devoted to African American family history research.
Fold3 Library Edition
by Ancestry provides convenient access to a growing collection of US military records, including the stories, photos, and personal documents of the men and women who served. It contains millions of records from world-class archives, many of which are exclusively available on Fold3.
Added December 2, 2016
A Barberton Community Foundation Grant Helps the Library Preserve History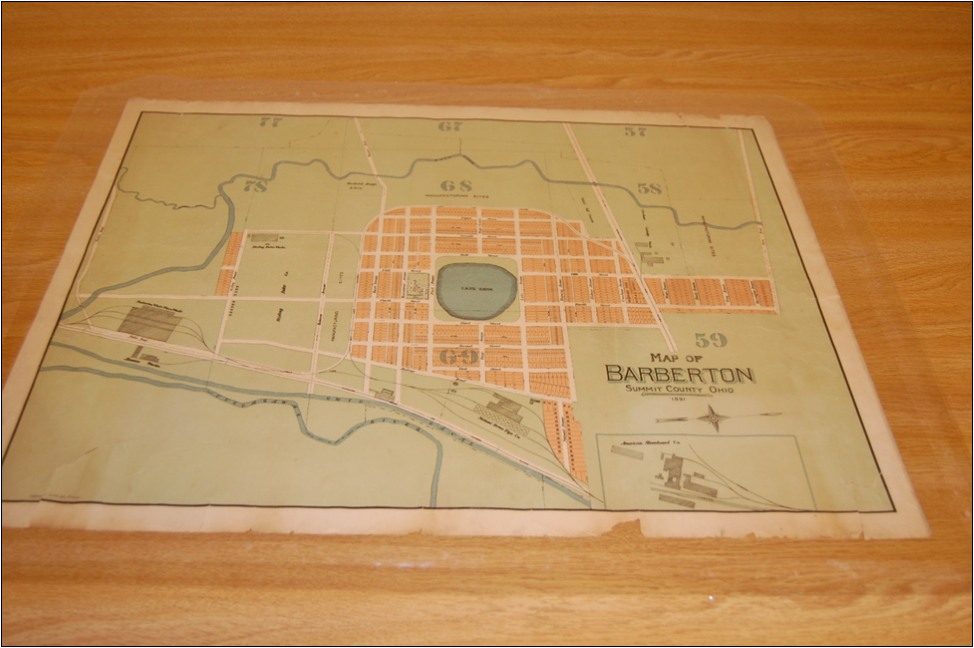 The Local History Room contains a collection of resources dedicated to the history of Barberton, Summit County, and the state of Ohio. Among the local history resources available for research is a large collection of maps and oversized materials related to Barberton. The map collection includes topographical, geological, and street maps, as well as atlases. A few of the most interesting items within the collection are a 1915 plat map of Akron, and the surrounding area, 1927 Sanborn insurance maps, and maintenance broadsides from the Barber farm.  
The maps and oversized items were recently inventoried at which time it was determined that some of the items need to undergo preservation efforts to ensure they will be able to be used by future generations. The preservation of these items requires professional, archival-quality storage containers and materials. With the valuable assistance of a Barberton Community Foundation grant, the Library was able to purchase the necessary supplies to begin to encapsulate the oversized materials that have the biggest need of preservation. The project is ongoing with the end goal being that all oversized items are encapsulated to protect these important local history resources.
Added May 18, 2016
Roots For Kids: A Genealogy Guide for Young People by Susan Provost Beller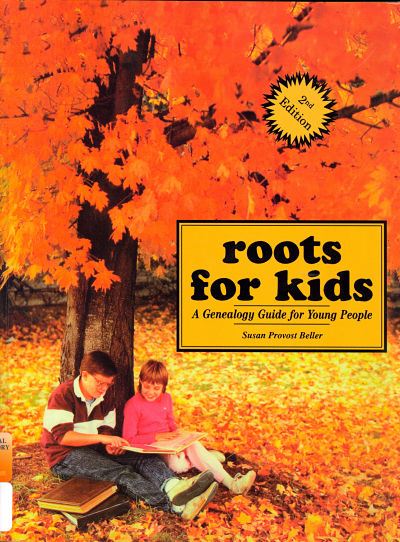 Added April 9, 2016
DVD: The Sons of Glory: Over 100 Years of Barberton Sports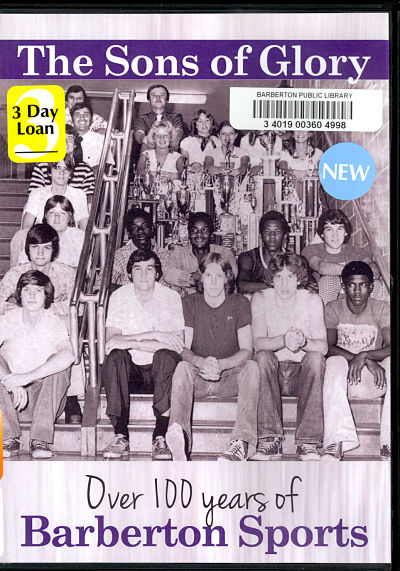 Added April 9, 2016
Basketball Through My Eyes by Randy Forst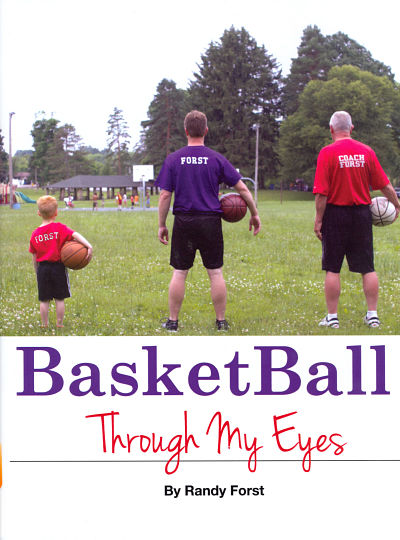 Added February 19, 2016
Shootin' The Chutes: Amusement Parks Remembered
By Stephen H. Paschen
This item has returned from being repaired. It is a reference book and is only available for use in the Local History Room. It may not be checked-out.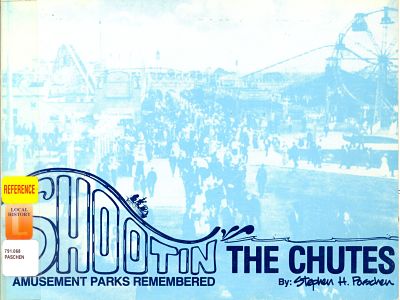 Added January 5, 2016Steam: Its Generation and Use, 42nd Edition, Babcock and Wilcox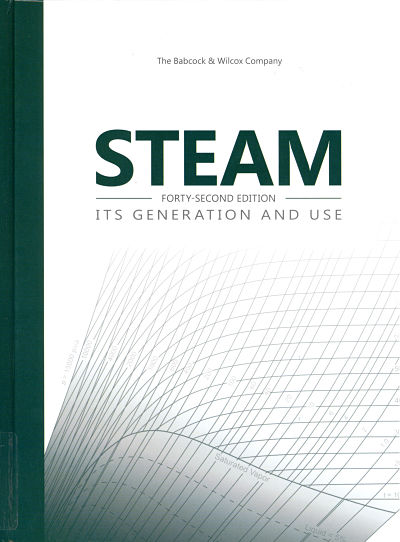 Added July 22, 2015A.O. Austin Christening Gown and Items on Display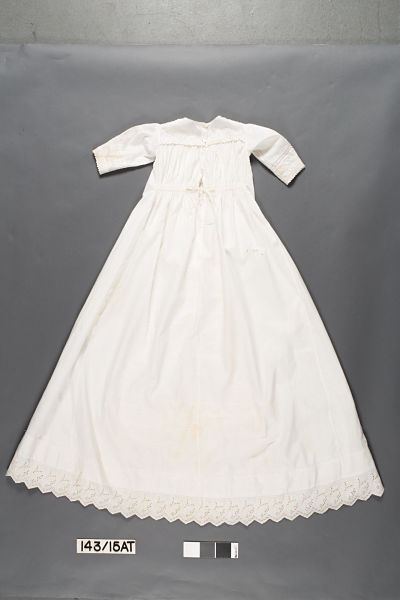 The Barberton Public Library's Local History Room recently accepted a donation of Arthur O. Austin's belongings from his family, which will be on display in the library. The donation includes his christening gown, shoes, bonnet and under-shirts, which are over 130 years old.
Austin was born on December 28, 1879 in Stockton, California and moved to Barberton in 1909. Austin, originally an engineer at Ohio Brass, began his own Barberton business in 1933, A.O. Austin, Inc. The manufacturing company was one of the top producers of ultra-reliable radio insulators and lighting transformers.  Austin was an internationally known inventor and innovator who changed the electrical engineering field with 225 patents. He is also known for purchasing the Barber Mansion in 1926. Austin passed away in June 1964.
The materials were donated this January and despite being in good condition, they were in need of conservation to physically stabilize and visually improve their condition. The family members also donated the necessary funds to provide for this conservation. The collection was taken to ICA-Art Conservation in Cleveland, where it has undergone cleaning and preservation efforts for the past few months.
The donated materials have been returned to the library and will be on display on the main floor until September 25. After that date, they will be located in the Local History Room and available for research. This collection of Austin belongings is a wonderful addition to the Local History Room's collection because it tells a relatively unknown and unshared story of Barberton and one of its business leaders. Other materials related to A.O. Austin and the Austin Mansion are available in the Local History Room upon request.
Please contact Sarah Hays, (330) 745-1194 x 1439 for more information.
Added July 6, 2015
The Ultimate Search Book: U.S. Adoption, Genealogy, and Other Search Secrets by Lori Carangelo