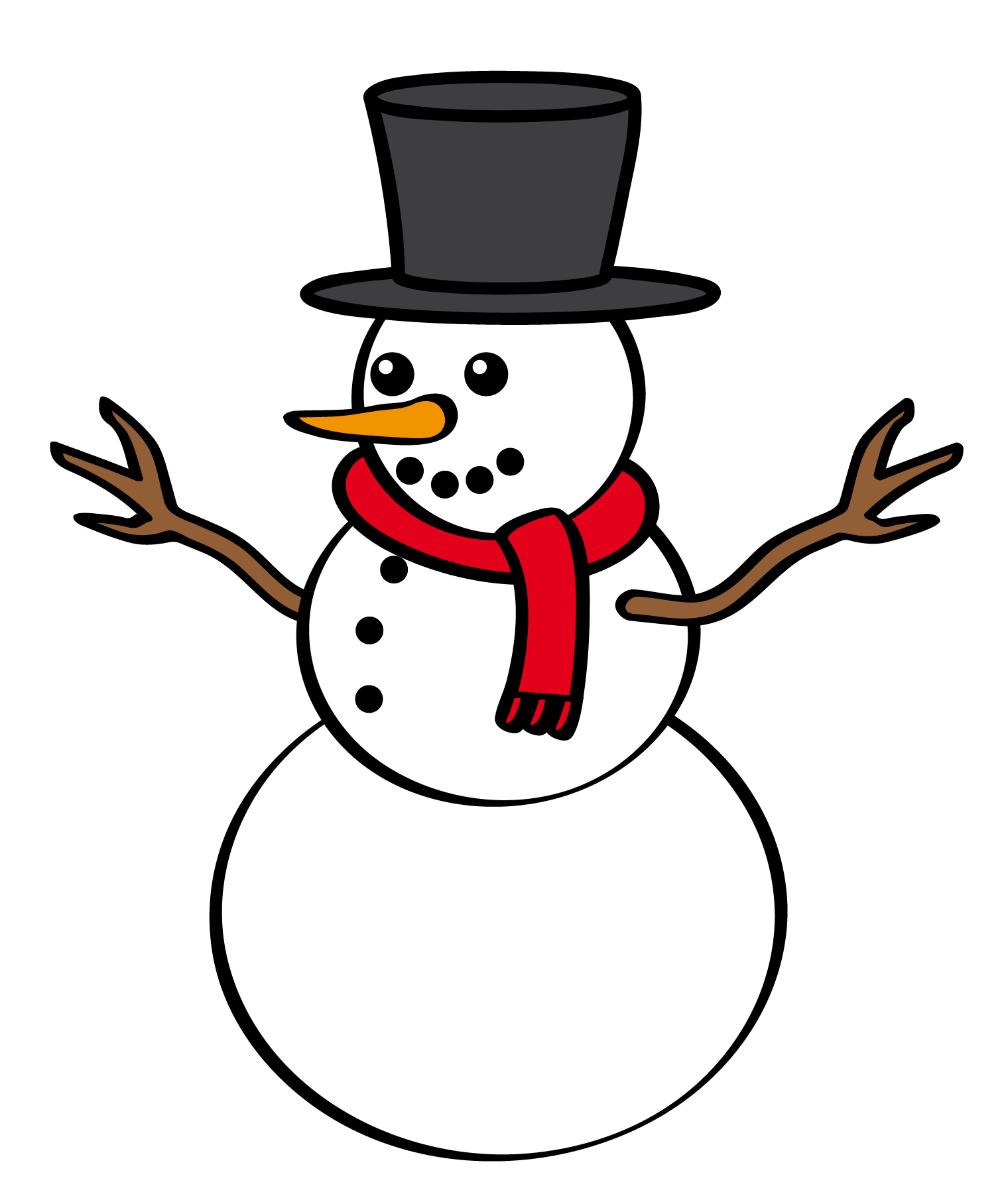 Chubby Little Snowman
A chubby little snowman
Had a carrot nose  (Point to nose.)
Along came a bunny   (Hold up two fingers to make a bunny.)
And what do you suppose? (shrug shoulders)
That hungry little bunny (rub tummy)
Looking for his lunch (hand over eyes, looking)
Ate that little snowman's nose   (Pretend to grab nose.)
Nibble nibble crunch!
I'm a Friendly Snowman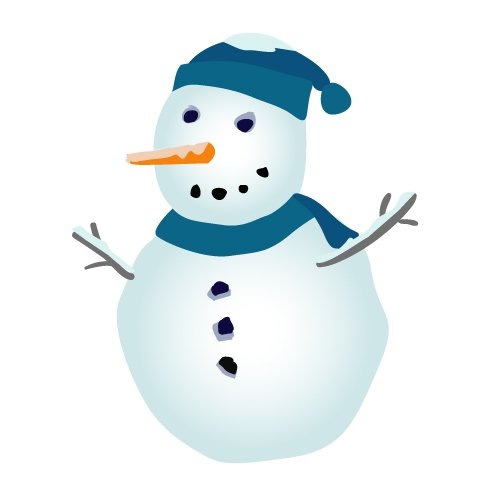 (Tune: I'm a Little Teapot)
I'm a friendly snowman big and fat.
(Stretch arms out to the sides.)
Here is my tummy and here is my hat.
(Point to the tummy and top of the head.)
I'm a happy fellow, here's my nose.
(Smile and point to nose)
I'm all snow from my head to my toes.
(Point to head and to toes.)
I have two bright eyes so I can see.
(Point to eyes.)
All the snow falling down on me.
(Wiggle fingers downward.)
When the weather's cold I'm strong and tall.
(Stand up tall.)
But when it's warm I get very small.
(Crouch down low.)
Five Little Snowmen
Five little snowmen all in a row
Each with a hat (touch head)
And a big red bow.
Out came the sun (arms over head in a circle)
And it stayed all day
And one of those snowmen melted away.
But then the next day it snowed and snowed and snowed….
And, one snowman came back!  
Then 2, 3, 4, 5…all five snowmen came back!