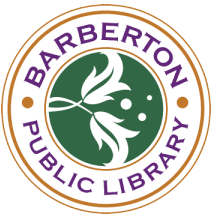 ---
Books, Movies and More
New Arrivals
Are there really 10 million items in the Library collection?
Yes. People are often surprised by the number and different types of items available at the Library.  As a member of CLEVNET, the Library provides their patrons with shared access to more than ten million items, exclusive online subscription resources, and a rich collection of downloadable media. 
Binge Boxes NEW
 
Fiction and nonfiction  books
Including books teens and adults; books on tape and CD; comic books and graphic novels; and books in many languages and large print
 
New Audiovisual Arrivals -- Check out our Pinterest board ​ ​ for a current list of new AV arrivals.

We have a variety of entertainment movies, television shows, and documentary movies, in both Blu-ray and DVD formats.
There are also many titles to choose from in our Audio collection, which consist of Audiobooks and Playaways.
As for music CDs there are many different styles of music available to checkout and enjoy.
Books and Audiobook downloads 
Fiction and nonfiction eBooks and audiobooks to download to your computer or a portable device. Visit our eMedia page to get started.
 
Music & video downloads 
Music and video downloads in many genres and languages. 

Visit

our 

eMedia

 page to get started.

 
Online reference resources
Magazines, newspapers and journals from around the world; encyclopedias and dictionaries; directories; and other reference materials.
 
Special Collections
From photographs and memorabilia to maps and books that highlight the rich history and culture of the Barberton area
New Books
Novelist Plus [9] helps readers of all ages or those who help readers find fiction and non-fiction books they will enjoy. Using simple search techniques, find helpful resources such as expert reading recommendations, read-alikes, book discussion guides, thematic book lists and more.
---
Source URL: https://barbertonlibrary.org/booksmoviesandmore
Links
[1] http://www.barbertonlibrary.org/binge
[2] https://www.barbertonlibrary.org/newbooks
[3] https://www.barbertonlibrary.org/newbooks#non-fiction
[4] https://www.pinterest.com/barbertonlib/new-audiovisual-arrivals/
[5] http://www.pinterest.com/barbertonlib/new-audiovisual-arrivals/
[6] https://barberton.bibliocommons.com/list/share/88501011_barberton_public_library/427179817_new_blu-rays
[7] http://barbertonlibrary.org/emedia
[8] https://www.addtoany.com/share#url=https%3A%2F%2Fbarbertonlibrary.org%2Fbooksmoviesandmore&title=Books%2C%20Movies%20and%20More
[9] http://ezproxy.clevnet.org/login?url=http://search.ebscohost.com/login.aspx?authtype=ip,uid&custid=clvlnd&profile=novplus
[10] http://www.librarything.com/profile/BarbertonReference
[11] http://www.librarything.com
[12] https://www.pinterest.com/barbertonlib/new-adult-fiction/
[13] https://www.pinterest.com/barbertonlib/new-non-fiction-books/
[14] https://www.addtoany.com/share#url=https%3A%2F%2Fbarbertonlibrary.org%2Fnewbooks&title=New%20Books