About the Local History Room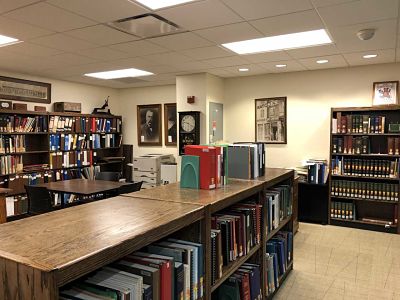 The Local History Room is located on the main floor of the Barberton Public Library and contains a collection of resources dedicated to the history of Barberton, Summit County and the state of Ohio. The principal objective of the Local History Room is to provide patrons with access to local history resources, as well as to preserve the history of Barberton.

On display in the Local History Room are a number of items important to Barberton's past, from Sun Rubber toys and Coventry Ware collectibles to personal items that once belonged to industrialist and town founder Ohio C. Barber. Visitors are invited to experience the history of Barberton through books, photographs, clothing, historical artifacts and other Barberton memorabilia. The Local History Room also houses a collection of print resources that encompasses both state and local history.