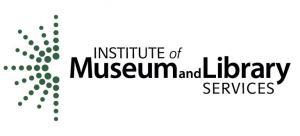 In June, the Barberton Public Library received a Summer Reading Grant from the Institute of Museum and Library Services through the Library Services and Technology Act (LSTA). The purpose of the grant program was to empower libraries to enhance their 2020 summer library programs with library-led activities that spark creativity and productivity, engage individuals, and benefit their communities. The $1,500 from the grant, enabled the Library to purchase a laptop, various sound and video recording equipment, accessories, and related software to complete the grant project.
This year's summer reading program theme was "Imagine Your Story," so the library's summer programs, for all ages, supported this theme. A few example programs include: Castles Around the World, a NASA speaker talking about living and working in space, a local man discussing his life and his recently published memoir, the Science of Fairy Tales, and a virtual escape room featuring an enchanted forest.
The grant's theme, Barberton Tales: Share Your Story, complemented the summer reading theme. The Library's primary goal in the Barberton Tales: Share Your Story project was to capture the sense of pride in community through the collection of oral histories; preserve the stories of those who have lived in, impacted, and served Barberton; and implement new library programs. These goals were designed to engage Barberton residents, Summit County, and people interested in Barberton. Specifically, the activities were to include collecting the stories of Barberton residents. And, with the intentions of expanding the program at a later date to collect other types of stories. For example, children from preschool through high school sharing stories of their day-to-day activities and short stories, poems, and art they have written or created, and grandchildren and grandparents interviewing and sharing stories with each other.
The secondary goal of the Barberton Tales: Share Your Story project was to use the recording equipment purchased for the oral histories to record walking tours of Barberton. The Library's local history department currently has two walking tours of Barberton, a Ghost Tour and a Walk Around the Lake. These tours are done infrequently due to limited staff availability, however, recorded tours that are made into downloadable files and made available on the Library's website will allow patrons to access them from their phone as they walk around town. A potential partnership has been discussed with a community member to complete this goal. Watch here and on the Library's Facebook page for the announcement.