Here are some simple fingerplays and rhymes you can try at home with your child. This month's theme is monsters!
Five Little Monsters
(Author unknown)
Five little monsters sitting on the floor.
The first one said, "Let's knock on someone's door."
The second on said, "Let's act a little scary."
The third one said, "Why are we so hairy?"
The fourth one said, "I hear a funny sound."
The fifth one said, "There's no one else around."
Then "WHOOSH" went the wind and "EEK!" someone said
So five little monsters ran under the bed.
Ten Little Monsters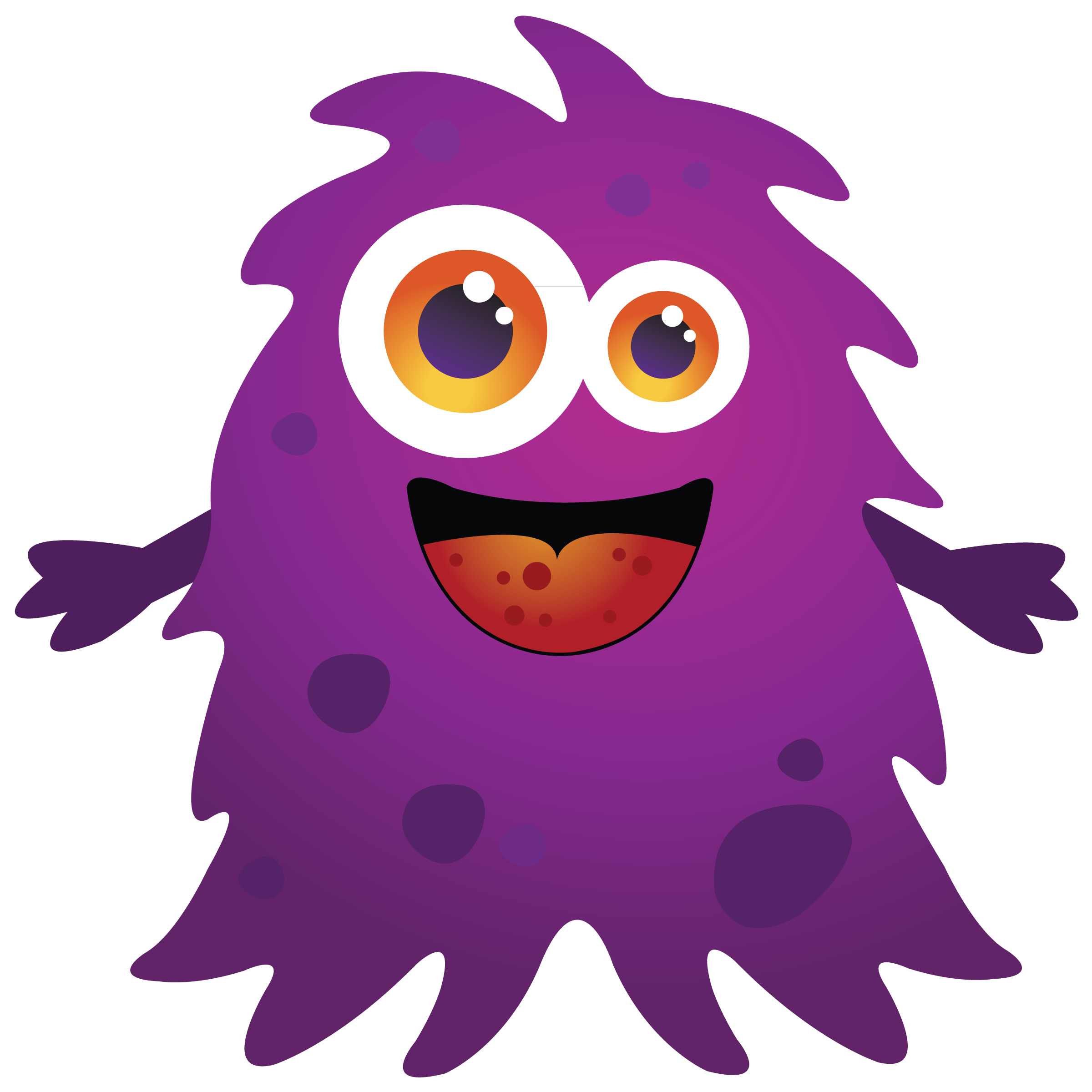 (Sung to the tune of "Ten Little Indians")
One little, Two little, Three little monsters,
Four little, Five little, Six little monsters,
Seven little, Eight little, Nine little monsters
Ten monsters can't scare me.
Five Little Monsters Jumping on the Bed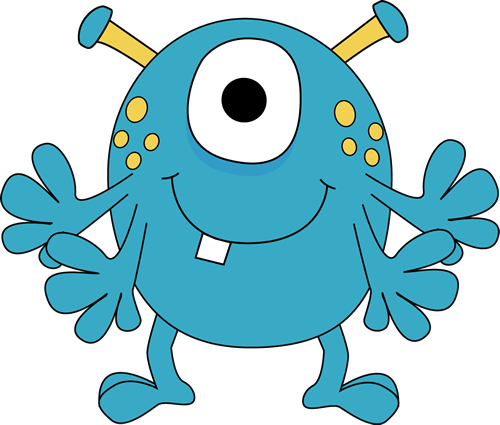 Five little monsters, jumping on the bed.
One fell off and bumped his head.
Mama called the doctor and the doctor said…
No more monsters jumping on the bed!
Four little monsters…
If I were a monster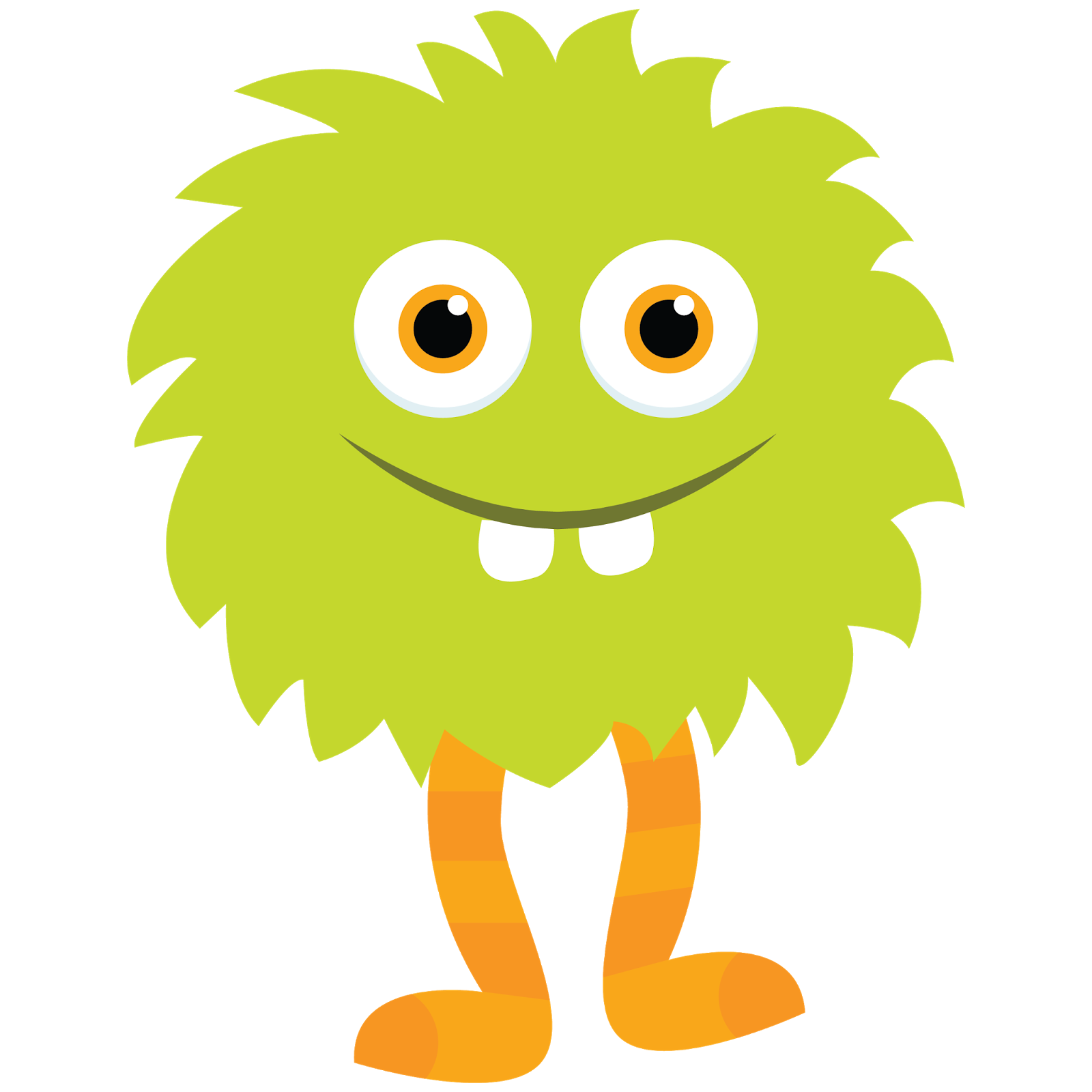 If I were a happy monster, I'd go ha, ha ha!
If I were a sad monster, I'd go boo hoo hoo
If I were a mad monster Id go stomp stomp stomp
If I were a scared mosnter Id go aahh ahh ahhh
But im just me, you see, so I'll go (sound or action of child's choice)
Check back next month for different fingerplays with a new theme!
Previous Themes to Enjoy
Bears
Birthdays
Chickens
Christmas
Dinosaurs
Dr Seuss
Dragons
Elephants
Ice Cream
Kittens
Ninjas
Ocean Animals
Outer Space
Pirates
Polar Bear
Snowmen
Valentine's Day