IS YOUR CHILD READY FOR KINDERGARTEN?
Help your child become a lifelong reader and be ready for kindergarten by participating in the 1,000 Books Before Kindergarten reading program at the Barberton Public Library. 

The goal is to read 1,000 books to your child (yes, you can repeat books) before he or she starts kindergarten. Does it sound hard?  Not really, if you think about it. 

If you read just one book each night, you will have read 365 books in one year. In two years, you will have read 730 books. In three years, you will have read 1,095! 
 
HOW TO PARTICIPATE:
1. Sign up for the program in the Children's Department or online. When you sign up in person, you will receive a folder to keep track of your reading, a numbered reading sheet, and a Friends of the Barberton Public Library book bag.  Reading sheets are available below as well.
2. Read together with your child.
3. Color in an egg on your numbered reading sheet. If you read a book more than once, you can record it each time. Books read to your child at storytime, daycare, or by others also count!
4. When you finish your first 100 books, bring your sheet to the Library and:
         *Receive a sticker for your completed reading sheet
         *Place a sticker on the appropriate colored display bird
         *Collect your next numbered reading sheet
5. Repeat steps 2-4 and receive a different sticker and numbered reading sheet at each level.
6. We have special awards along the way for your child.
 READING SHEETS: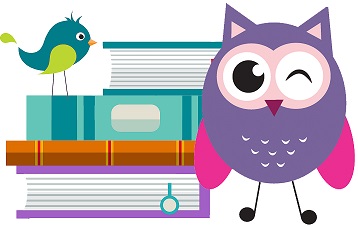 This program is made possible by the Friends of the Barberton Public Library.